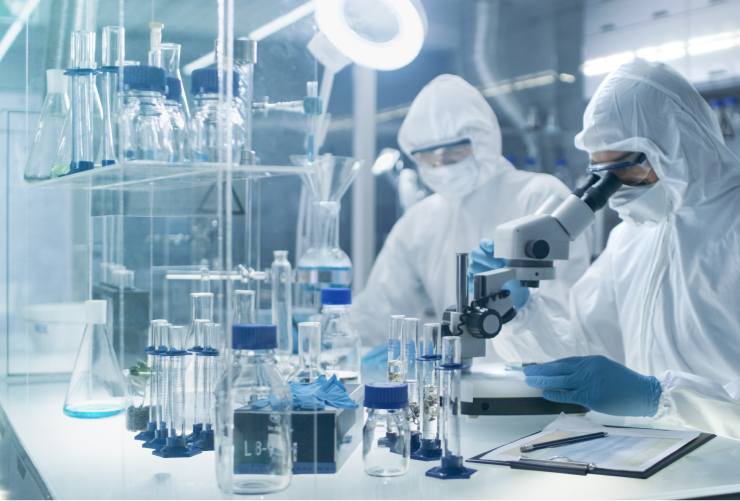 Third-Party Manufacturing
Revolutionize Your Herbal Products with BioqemPharma's Third-Party Manufacturing!
Looking for a reliable partner to bring your Ayurvedic or Herbal product to life? Look no further than BioqemPharma! Not only are we experts at producing our line of exceptional products, but our Third Party Manufacturing services are second to none. We offer complete flexibility to meet your needs, from custom branding to unique formulations and packaging.
At BioqemPharma, quality is our top priority. We only use raw materials sourced from certified suppliers, and every single ingredient is rigorously tested in our state-of-the-art laboratory. Trust us to bring your vision to life with the highest standards of excellence and attention to detail.
Don't settle for less. Choose BioqemPharma for your Ayurvedic and Herbal product needs
​Advantages of Privately Labeled Products
Having your own privately labeled product can bring numerous benefits to your business. Here are some advantages that you can enjoy:
Unique and customized – By having your own privately labeled product, you can create a unique product that suits your customers' needs and preferences. You can customize the product according to your specifications, making it exclusive to your business. This way, you can distinguish your brand from competitors and stand out in the market.

Cost-effective – Building your factory and manufacturing your products can be costly. However, with private labeling, you can save a lot of money and resources by outsourcing the production to a trusted manufacturer. This means you can focus more on other aspects of your business, such as marketing and sales.

High-profit margins – Private labeling allows you to sell high-quality products under your brand at a relatively lower cost. With a small investment, you can generate significant profits by selling your products at a higher price than you pay for manufacturing. This gives you a chance to establish a stable and lucrative business model.

Control over branding and marketing – Having your own privately labeled product gives you complete control over your brand's image and marketing strategy. You can decide on the packaging, branding, and advertising methods that suit your target audience. This way, you can build a strong brand identity and attract more customers to your business.

Flexibility and scalability – Private labeling is a flexible business model that allows you to scale your business as per your needs. You can start small with a limited product range and expand your offerings over time. You can also customize your products as per changing market trends and consumer preferences. This flexibility allows you to stay relevant in the market and meet the evolving needs of your customers.
Having your own privately labeled product can be a game-changer for your business. It can give you a unique and customized product, cost-effective production, high-profit margins, control over branding and marketing, and flexibility to scale your business.
Please take a moment to fill out the form.